Dutch Heineken Brewery buys up 40% of Chinese brewer shares
Heineken, the Netherlands, spent 2.7 billion euros to buy a 40% stake in China's largest beer giant, CR Beer. At present, Heineken is under the name of CRBeer, and the future performance index of Heineken China will be integrated into the financial performance of China Resources Beer.
China, the world's largest beer market, Heineken also hopes to share a piece of cake. However, currently Heineken's market share in China is not high, and it's hoped that through the acquisition of shares, cooperation with the Chinese will expand Heineken's share in the Chinese market.
The most famous beer of Chinese partners is Snow Beer, which was originally owned by competitor SABMiller, because the merger with another brewer ABInbev requires approval to sell the Snow Beer brand. At present, Snow Beer is only sold in China, but Heineken hopes to help Chinese beer enter the world market.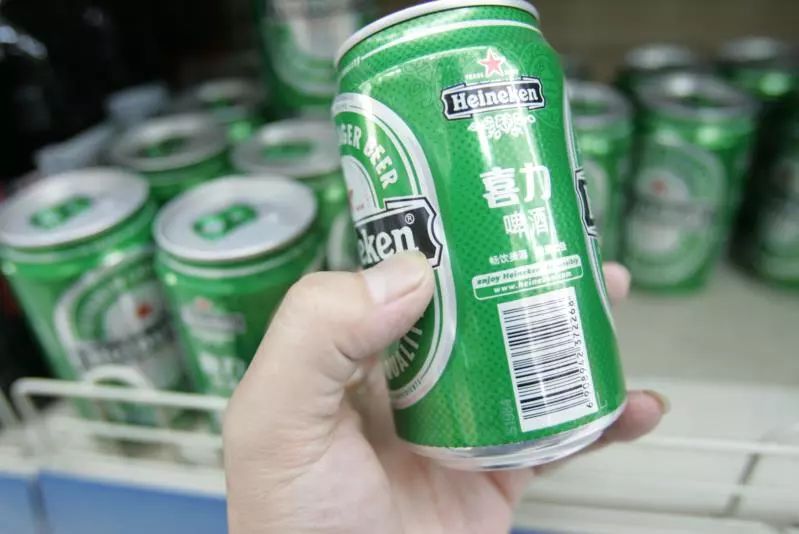 Similarly, Chinese partners also hold a 0.9% stake in Heineken.
Chinese media reported that this cooperation is of great significance to both China Resources and Heineken.
Heineken is the number one beer group in Europe and the second in the world. In addition to the representative brand Heineken, it also has more than 300 sub-brands. But in the Chinese market, Heineken's market share is less than 1%. High-end beer brands such as Corona, a powerful brand of Budweiser in China.
China Resources' competitiveness in China's domestic channel will undoubtedly become a boost to Heineken's expansion in China. Heineken said in the document on the cooperation between the two, "China has the world's largest-selling beer market and the second-largest high-end beer consumer market in the world. The combination of Heineken and China Resources Beer in China is highly complementary. China Resources Beer has a first-class market access network and a large-scale winery. Heineken's brand support will help China Resources accelerate its high-end war. At the same time, Heineken's sales network in China will also expand significantly."
From http://www.sohu.com/a/245126690_291951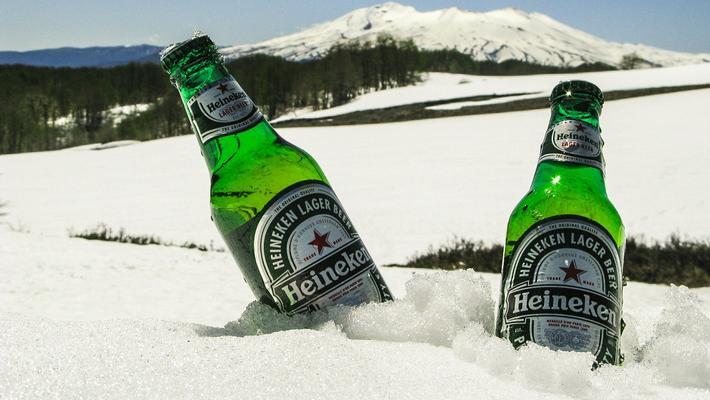 On the morning of August 3, China Resources Brewery announced that it had reached a strategic cooperation with Heineken Brewery, and will place new shares to Heineken at a price of HK$24.35 billion, accounting for 40% of the total share capital after the expansion. Heineken transferred to China Resources Brewery with its existing business in China ( Including Hong Kong and Macao) , and awarded China Resources Brewery exclusive rights to use the trademark in China.
To put it simply, China Resources acquired Heineken's China business with its own 40% stake. At the same time, China Resources Enterprise, a subsidiary of China Resources Group, also purchased a 0.9% stake in Heineken Group for 464 million euros.
Affected by this news, China Resources Beer rose to a maximum of 39.15 Hong Kong dollars after the opening this morning, compared with yesterday's closing price rose more than 10%.
Heineken's Chinese dilemma
In fact, the news that "China Resources acquired Heineken China Business" was released five months ago.
According to a Reuters report on March 8, China Resources is negotiating the acquisition of Heineken's Chinese business, which may be worth more than $1 billion. At the time, China Resources and Heineken did not comment.
Now, five months later, China Resources Group finally got its wish, and included Heineken's China business in the form of a consideration purchase, but it also took out a full 40% stake, not a direct acquisition of fund.
After all, even if Heineken is not a leader in the beer industry in China, its global status is properly placed there.
Headquartered in Amsterdam, Heineken is currently the second largest brewer in the world. Looking at Heineken's 2017 earnings report, you can see a lot of "growth": annual revenue of 21.908 billion euros, up 5.4% year-on-year; integrated beer sales 21.8 million tons, up 8.9% over last year; Heineken brand sales 3.6 million tons , a year-on-year increase of 4.5%; annual net profit of 2.247 billion euros, an increase of 7.1%.
However, in the good momentum of growth, the total sales volume in the Asia-Pacific region is 630,000 tons, which is 30,000 tons less than that in 2016. It is the only negative growth in all regions, and it is also proof of the "Heineken" in the financial report. Brand sales are under pressure in China."
Heineken entered the Chinese market in 1983 and has not been able to become the dominant beer brand in China. According to Euromonitor's report, Heineken's current market share in China is less than 1%, and China Resources Snow accounts for more than 25%.
As with Heineken, Budweiser InBev, the international beer giant, is much more popular in China. According to the second quarter earnings report released by Anheuser-Busch InBev in 2018, China achieved the best sales and performance in the first half of 2018. Among them, the online share is higher than the offline, and the high-end line Corona leads the high-end. The business unit achieved a three-digit increase in sales. According to the financial report, the market share of Anheuser-Busch InBev China is currently over 20% and is expected to increase further.
Budweiser beer, picture source: Anheuser-Busch InBev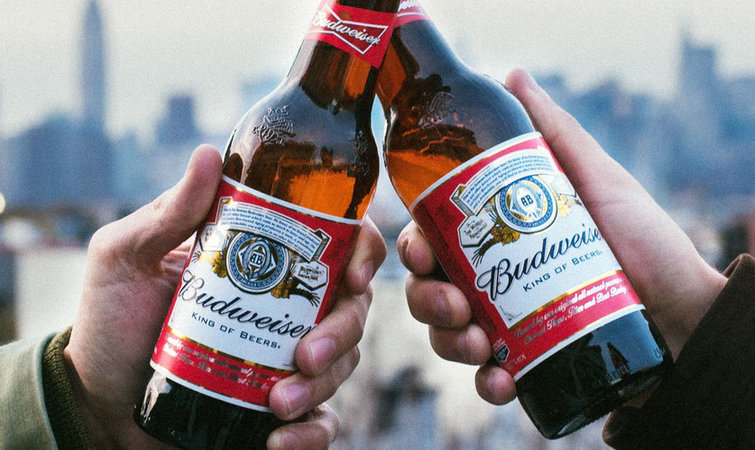 In the face of Budweiser's good results in China, Heineken is naturally anxious. However, with the brand's long history, Heineken does not want to simply "sell" in China.
After the rumors of the acquisition in March, a senior executive of Heineken China, who did not want to be named, said in an interview with the First Financial News: "Heineken is a family business and does not aim at short-term profit. On the contrary, it is not an investment company, which uses beer as a business. I believe that Heineken may not do such an action." He also said that companies with stronger strength than China Resources had intended to acquire Heineken, but Heineken The family did not make a compromise.
China Resources' "Decisive Battle" Dream
For China Resources, the story is another look.
China Resources Beer is the highest-selling beer group in China, with a market share of more than 25%, but the sales are mainly low-end snow beer, accounting for about 90% of the group's total sales.
According to Euromonitor's forecast, China's beer consumption demand is shifting from non-differentiated low-end beer to high-quality mid-to-high-end beer. In 2018, the proportion of high-end light beer (beer price of more than 14 yuan per liter of beer) will exceed the low end. By 2020, the proportion of high-end light beer will reach 44.2%.
In the past, the strategy of robbing the market with low-interest products was no longer useful, and major beer brands launched high-end products to attract consumers.
In 2013, China Resources launched the "Snowflake Facebook" to test the high-end market, with retail prices around 20 yuan. Tsingtao Brewery has a good fortune and classic 1903, Yanjing Beer has a puree of white beer. Imported brands are not to be outdone. Carlsberg promotes Triumph 1664 and Lebao in China. Budweiser InBev is also offering high-end products by acquiring China's well-known craft brand boxing cats. The intensity of competition does not have to be said.
Snowflake Facebook product map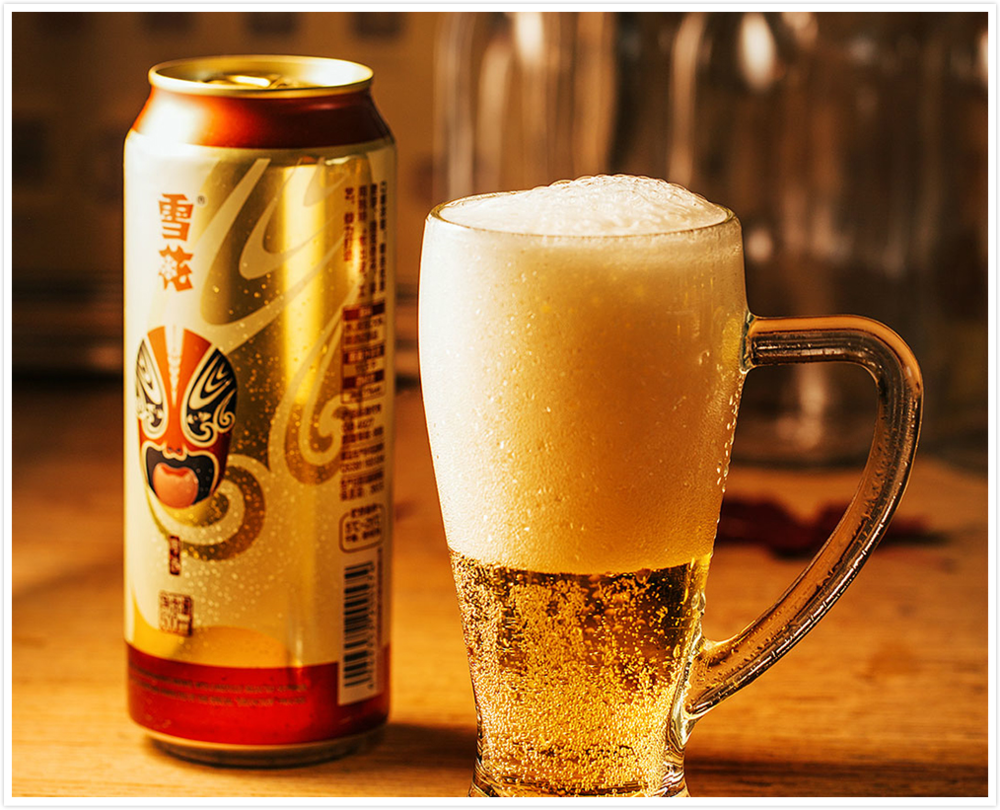 On January 24 this year, the China Resources Snow Beer Public Issue released the article "Into the New Era", CEO of China Resources Snow, Hou Xiaohai said in the article: "In 2018, the company re-raised the blueprint of the "great battle" and fully opened the industry competition. The prelude to the decisive battle. We hope to achieve the desired results in the 'last battle' of the industry in 3 to 5 years, occupying a powerful 'commanding height'."
The descriptions of "great battle" and "last battle" really trembled the whole industry, and China Resources must actively seek new paths if it wants to break through in the fierce competition.
So Heineken was targeted. Heinek's high-end products that have been cultivated for many years (the price is about 3 times that of snowflakes) is a great helper for China Resources to develop high-end market, and its domestic distribution network can also promote sales for Heineken. In addition, in the joint announcement, China Resources expressed its hope to accelerate the international growth of the company's beer through the Heineken Group's global distribution network.
Heineken needs the Chinese market. China Resources needs high-end products and sets foot in the overseas market. Both sides take their needs and work together to "brave the world."
However, Heineken, who is unwilling to "sell" easily, must have been willing to go hand in hand with China Resources after several months of tug-of-war. In the end, China Resources adopted the method of consideration purchase and exchanged 40% of the shares for Heineken China. District business.
The cooperation between the two will definitely have an impact on the Chinese beer market. I would like to interview Budweiser, Qingdao, Yanjing and a number of rising craft brands. What is the mood at this time?
from https://www.huxiu.com/article/255688.html