Baiyunshan 1.389 billion acquisition of Wang Laoji series trademarks from Guangzhou Pharmaceutical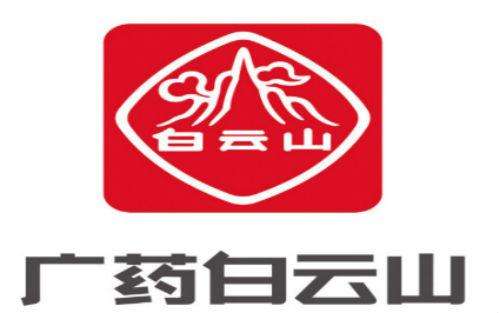 Baiyunshan (00874-HK) announced yesterday that it had acquired the Wang Laoji series of trademarks from the controlling shareholder Guangzhou Pharmaceutical Group of RMB 1.389 billion.




Among the 420 registered trademarks acquired and the trademarks currently applied for, 14 trademarks were licensed by Guangyao Group to be used by Baiyunshan (00874-HK) subsidiaries and affiliates, and the remaining 406 trademarks were deemed to be Protect the trademarks and/or defensive trademarks registered by the Wang Laoji series of trademarks.


Given that GPHL is the largest shareholder of Baiyunshan (as of September 30, 2018, holding 732,305,103 shares of the company, accounting for 45.04% of the company's total share capital), this asset purchase constitutes a connected transaction, but does not constitute a listing. Major asset restructuring as stipulated in the Measures for the Administration of Major Asset Restructuring of the Company.


In the past 12 months, the cumulative transaction amount of related transactions between Guangzhou Pharmaceutical Baiyunshan and Guangzhou Pharmaceutical Group was RMB 90,777,700, accounting for 0.48% of the latest audited net assets of listed companies.


In addition, after the completion of the trademark transfer, Baiyunshan will also reduce the cost of trademark use to a certain extent, improve the overall image of listed companies in the herbal tea market, further enhance the market visibility of the "Wang Lao Ji" series of products, and expand the market share of products.


According to the performance compensation promises established by GPHL, if the transaction is completed within 2019, the audited trademarks of the target trademarks from 2019 to 2021 will be no less than RMB 15.28 million, RMB 162.65 million and 17145 respectively. Ten thousand yuan.


The same is yesterday's news, Baiyunshan (00874) announced that in order to enhance the production technology of its own base, and strive to create a "big health" sector, Guangzhou Wang Lao Ji Da Health Industry Co., Ltd. ("Wang Lao Ji Da Health Company") is located in Hengli Industry, Nansha District Park, the proposed Wang Lao Ji Da Health Nansha Base ("Nansha Base"). The Nansha Base (Phase I) project will construct two canned production lines with a construction period of 40 months. The total investment of the project is RMB 750 million, of which the construction investment is RMB 710 million. The project funds are raised by Wang Laoji Health Company.


Just now, Jiaduobao appointed the COFCO executives as the chairman of Jiaduobao (China) Beverage and Kunlun Mountain Mineral Water Co., Ltd.!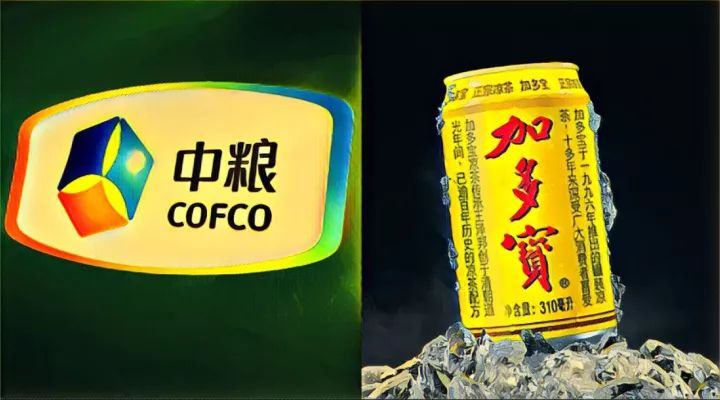 On December 20th, the official website of Jiaduobao announced the latest appointment: from January 1, 2019, Mr. Wang Jinchang was appointed as the chairman of Jiaduobao (China) Beverage Co., Ltd. and Kunlunshan Mineral Water Co., Ltd.

Wang Jinchang's appointment took effect on January 1, 2019.



According to public information, on October 31 last year, COFCO's COFCO packaging announced that it would increase its capital by 2 billion yuan to Qingyuan Jiaduobao and hold 30.58% of the latter. On August 10, COFCO Packaging entered into a framework agreement with Qingyuan Jiaduobao and its existing shareholders, and plans to invest in Qingyuan Jiaduobao in exchange for a 30% stake in Qingyuan Jiaduobao.

COFCO Packaging is a supplier of Jiaduobao. 90% of Jiaduobao cans come from COFCO packaging. Li Chunlin, the president of Jiaduobao, once described it as the "blood" of Jiaduobao when interviewed by the media. The cooperation between the two parties has continued for about 20 years.

Wang Jinchang, the former chairman of COFCO Packaging, is in charge of Jiaduobao, which means that the cooperation between Jiaduobao and COFCO has entered a new stage, which is worth waiting for.


COFCO shares in JIADuobao, 1+1 is harder than 2
 


It is somewhat difficult for Jiaduobao to introduce COFCO packaging.

 

After several months ago, Jiaduobao announced that it had taken the grain, and the details of COFCO's shareholding in Jiaduobao were fully disclosed recently. On October 31, COFCO Packaging announced that it officially invested in Jiaduobao.

In this cooperation, COFCO Packaging Holdings Co., Ltd. (hereinafter referred to as COFCO Packaging) increased its capital by 2 billion yuan, of which 1 billion yuan was paid in cash, and the remaining 1 billion yuan was funded by the company's two-piece aluminum beverage cans.

After the shareholding, COFCO Packaging will hold approximately 30.58% equity interest in Qingyuan Jiaduobao Herbal Technology Co., Ltd. (hereinafter referred to as Jiaduobao).

In the business field, everyone pays attention to strong alliances or complementary advantages, and ultimately produces 1+1>2 effects, but the addition of CODU packaging to Jiaduobao is somewhat difficult.

Unreliable backing, COFCO packaging performance stagnated

Although COFCO Packaging is China's largest packaging manufacturer, its business growth has not been rapid in recent years. From the perspective of the industry, the compound growth rate of China's packaging industry from 2013 to 2016 was less than 4%, and the growth was slow.

In 2012, COFCO's packaging revenue was 5.05 billion yuan, and its profit was 323 million yuan. In 2016, its revenue was 5.22 billion yuan and its profit was 294 million yuan. In the past five years, revenue has only increased by 3%, and the profit growth rate has been -9%.

It can be seen that both industry data and company data seem to indicate that COFCO's packaging performance has stagnated.

Under such a background, the brand company downstream of COFCO Packaging seems to be a better choice.

The capital contribution of 1 billion yuan in the amount of shares will be explained in the form of physical materials. COFCO Packaging does not forget to sell its own products while making financial investments in Jiaduobao.

Another point of view is that from the perspective of COFCO, COFCO's share of COFCO's packaging is not large, and it will be even more meager when it is calculated to Jiaduobao. COFCO's business assistance to Jiaduobao may not be so big. .

On the surface, this transaction is considered to be a cost-effective investment in COFCO Packaging. It accounts for the shares and sells the products. As everyone knows, in the eyes of some Jiaduo people, COFCO Packaging is a "successor".

It's not love at first sight.

COFCO shares in Jiaduobao, which is intended to supplement the shortcomings of beverages, and share the dividend of the binary pattern of herbal tea; even if COFCO believes that the cooperation is very cost-effective, Jiaduobao is not at first sight.

Jiaduobao gave up the shares of the core factory, in addition to easing the financial constraints, but also hopes to take the opportunity to achieve "back" state-owned enterprises.

In fact, in June last year, Jiaduobao and Beijing Enterprises Group signed a strategic cooperation framework agreement in Hong Kong. At the time, the two sides stated that in addition to deepening the food and beverage industry, the two sides will also be in the cultural and sports industry, real estate development and health care industry. High-level, all-round in-depth cooperation in five major areas.

In fact, there is no progress in this matter. Afterwards, some people familiar with the matter said that the Beijing Enterprises Group had sent financial personnel to settle in Jiaduobao, and concluded that "Gadoo's profit is difficult, and some links are not transparent and there are risks." The Beijing Holding Group There are 11 listed companies including Beijing Enterprises, Beijing Enterprises Water, Beijing Construction, Beijing Holding Environmental Group, China Gas, Blue Sky Power, Beijing Enterprises Clean Energy, Beijing Enterprises Healthcare, Yanjing Beer, Huiquan Beer and Sicheng Holdings. Jiaduobao this one.

The news that Jiaduobao released cooperation with COFCO was in the few days before the final trial of the red can decoration case in August this year. Just a few days later, the Supreme Law announced the final result of the red can case. Jiaduobao and Wang Laoji used Wang Laojihong together. Can packaging. As soon as this news came out, people speculated that COFCO played a big role in it. However, it must be said that the cooperation with COFCO is the second choice for Jiaduobao to cooperate with Beijing Enterprises.

On the other hand, the "common use of Wang Laoji red can packaging" is also interesting. How can Jiaduobao, which lost the "Wang Lao Ji" trademark, use "Wang Lao Ji Red Can Packaging"?

It can be seen that in the case itself, the role of COFCO, the backing of the mountain, has already existed in name only. And even if you can really use the red can, the status quo of Jiaduobao is not optimistic.

Betting on the trademark

It is understood that from the implementation of the brand conversion of Jiaduobao in 2012, to the various lawsuits and market competitions later, Jiaduobao has invested a lot of money. After a long five-year trademark lawsuit, Jiaduobao also needs to "replenish ammunition". However, the price paid by Jiaduobao is a bit big. The chip that Jiaduobao took out is not only the company's shares, but also the core resource: the trademark.

It is reported that the Jiaduobao trademark holding company will inject relevant Jiaduobao trademarks, and its price is RMB3 billion, accounting for 45.87% of Qingyuan Jiaduobao. In addition, COFCO Packaging and Jiaduobao will jointly build an integrated operation platform integrating Jiaduobao brand, concentrate and supply and marketing system.

Not long ago, when COFCO signed a framework agreement with Jiaduobao, it was reported that COFCO was interested in acquiring Jiaduobao. However, Jiaduobao owes too much debt to COFCO. COFCO can only acquire Jiadu through debt-to-equity swaps. Bao's best quality assets.

According to industry sources, the "Wang Lao Ji Herbal Tea", which was the most popular in the hands of Jiaduobao, was only 15 billion yuan in its peak market. In recent years, Jiaduobao switched its brands at any cost, and its sales did not exceed this number. Even though Jiaduobao's own sales have been above 20 billion in recent years, the data in recent years has rarely increased.

If the development of the enterprise is like a boat, it will be difficult to develop from the place where the sales are made. In contrast, Wang Laoji, in the past five years, has been overweighting in brand marketing, channel deep cultivation and product innovation, and has surpassed Jiaduobao.

With the background of the central enterprises, Jiaduobao should be able to rely on the trees to enjoy the cold, but in fact, Jiaduobao faces the dilemma of Chen Hongdao, a family member, a shortage of funds, and a large number of employees leaving and layoffs. These difficulties are not 20 If the cooperation between COFCO and Jiaduobao has no substantive content, the difficulties of both sides will be difficult to reverse.