UK public health department pushes new measures to curb childhood obesity
 
In June 2018, the British Ministry of Public Health set new guidelines for the government to curb childhood obesity, and began setting sugar reduction targets for juice and dairy products (including vegetable milk substitutes) exempt from sugar taxes. Entering the new year, the UK's Department of Public Health has added the "Preferred" logo and smartphone product scanning app to the "Change 4Life" campaign in response to the rising child obesity rate in the UK.



The slogan of "Change Life" campaign is "Next Replacement to Buy Health Products (Change when you shop)", "Designed to help parents in the supermarket and online "daily replacement shopping" - high sugar drinks, biscuits, breakfast Replace cereals and yogurt with healthier alternatives.



The British public health department launched an expansion strategy on January 2, 2019, and claimed that the campaign was designed to cope with excessive consumption of sugar by British children.



According to the department, the annual sugar intake of children in the UK is more than twice the recommended intake, which is equivalent to more than 8 cubes per day (about 32 grams).



The agency also said: "Children's sugar intake before the tenth birthday has exceeded the recommended sugar intake limit for 18-year-olds."



Alison Tedstone, chief nutritionist at the UK's public health department, said, "By a simple alternative purchase every day, children get healthier foods and drinks every day, while also significantly reducing their sugar intake."



Smartphone app and "preferred" logo



In addition to the existing Sugar Replacement program, the UK Department of Public Health has launched a mobile phone scanning app called Change4Life, which allows consumers to learn more about nutrition through Change4Life.



In stores, networks, and advertisements, the "preferred" logo can help parents identify low-sugar foods. Nestlé's breakfast wheat rolls and oatmeal rings are the partners of the sport, with a "preferred" logo on the product packaging.



Tob nest Baker said: "Shoppers will see the 'preferred' logo on the silk roll and the low sugar 'wheat circle', designed to help home consumers make smarter choices for their families when buying breakfast cereals. "









The agency also recommends that households check the "traffic light" label and select products with a sugar content of "green light" – every 100 grams of products with lower sugar content.


British sugar reduction



The "Change of Life" campaign marks the UK government's latest move to reduce national calorie consumption.



In March 2018, the Ministry of Public Health and Social Services (University Profile) announced a package of policies aimed at reducing calorie by 20% by 2024. Then in April, the UK introduced a two-stage soft drink industrial tax (SDIL), which levied 18 pence per liter of beverage containing 5 grams or more of sugar and 24 pence per liter of beverage containing 8 grams or more of sugar.



However, for sugar survey organization member Kawther Hashem, more things can be done at the government level to reduce sugar consumption in the UK. She said: "It is commendable to encourage parents to halve the sugar they take from their daily food and beverage. We fully support the sport."



"However, if we want to curb childhood escalation in childhood, then the government must implement tougher means such as mandatory uniform color-coded labels on the front of the package, all products reduced by 50% with sugar, re-formulated, taxed on candy, And make sure that only healthy products can do marketing and advertising."




Sugar reduction and sugar tax



The United Kingdom levied a "sugar tax" in April 2018, but as early as October 2016, the World Health Organization (WHO) began to propose taxing sugary soda to reduce the consumption of sugary drinks and improve the prevalence of obesity and diabetes. .



To control the prevalence of diabetes, the governments of Singapore and Malaysia also expressed their interest in taxing sugary soda in 2018. In his speech at the National Day Mass Conference in 2017, Premier Lee Hsien Loong pointed out that 10% of Singaporeans have diabetes.



According to incomplete statistics, there are currently more than 30 countries around the world that impose sugar taxes.



In New Zealand, where the sugar tax is high, the latest research data from the University of Otago shows that consumers of sugar-sweet beverages are not self-disciplined in terms of healthy eating, and industry self-discipline is still not enough.



The study conducted a cross-sectional survey of more than 2,000 New Zealanders, measuring the food and beverage intake and their "healthy eating intentions" within 24 hours, and concluded that this group is unlikely to consciously try Healthy eating, including foods that do not avoid ready-to-cook foods or avoid high fat, high sugar, high calorie or high additives.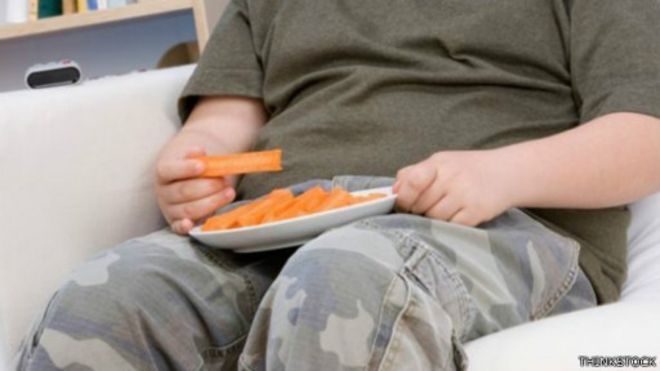 "Our findings clearly show that consumers of sugar-sweetened beverages are more likely to eat harmful foods than non-sweetened beverage consumers and are less likely to consciously choose a healthy diet."



"[This has caused] the effectiveness of soft interventions - for example, relying solely on industry self-regulation - so that measures to increase personal responsibility, such as optimized labels [...], may not be effective," the study Say.



"[In view of the current research results, SSB consumers show limited healthy eating behavior (or actual control of sugar intake), we believe that the introduction of sugar tax is a reasonable measure."


For many children, if you want to convince your mother to buy more candy that I don't want to eat before leaving the supermarket, it's a good opportunity to use the sweets displayed next to the checkout counter – before the checkout, my mother will not pay attention, and put a hand in the eye. Packed with chocolate; or squatting behind a row of people and the cashier obviously hopes to finish the account quickly, begging his mother to get a pack of sandwich jelly.

In the UK, this cashier area, where you can buy a pack of candy, is called the "sin zone".

According to the British Telegraph, the British government is planning to ban supermarkets from setting up sin areas and buy one get one free gift of high-sugar cakes to solve the problem of obesity among children in the UK.

Jeremy Hunt, the UK's chief health minister, said that junk foods with high fat, sugar and salt are often placed in the most conspicuous position, and are also most commonly used to buy one get one free. He said that it will promote a series of new regulations, including prohibiting cartoon characters or celebrities from endorsing junk food, prohibiting the restaurant from serving bubble drinks, and since 2020, high-sugar and salt food advertisements can only be played after 9 pm.


Earlier this year, several supermarkets in the UK announced that they would stop selling energy drinks to children under the age of 16. As long as you buy more than 150 milligrams of caffeine per liter of energy drink – such as Red Bull and Monster Energy Drinks – customers will need to show their ID card.

However, the British government believes that only some supermarkets do not do enough, because the children are likely to buy at other supermarkets if they can't buy them. So Hunt said that it is also possible to completely ban retailers from selling energy drinks to children under the age of 16.

According to the British government, one out of every five children between the ages of 10 and 11 is overweight. The 2017 OECD report also pointed out that in the past decade, the number of obese people in the sixth grade was higher than that of the students who entered the school. In 2017, about 20% of sixth-grade students are classified as obese, nearly twice as many as first-year obese. This means that children increase their weight at an extremely fast rate during the sixth year of primary school.


Childhood obesity is a global issue and the UK is not the only country that has taken steps to limit junk food.

Since 1980, Quebec, Canada has banned fast food advertising for children under the age of 13; a 2011 study found that the ban reduced the proportion of Quebec families buying fast food by 13%. The OECD report also said that countries including Chile, Iceland, Ireland and Mexico have also banned the release of these unhealthy food advertisements in a similar manner.

At the same time, one fact that deserves attention is that obesity may not only harm the labor market, but may further exacerbate social inequalities.

According to the OECD report, households with poor economic levels are more than twice as likely as obese children in wealthy families, regardless of their grade level. Ten years ago, the former was only 8.5% more than the latter. Last year, the figure reached 15%.


Obese children often face more serious health problems in adulthood, including diabetes, cancer and heart disease. This also affects their chances of being hired. According to the OECD, adult obese people earn 10% less than non-obese people.